Community News & Updates
Stay up-to-date with all the exciting happenings at Avenida Cool Springs and within the local community.
See below for recent updates.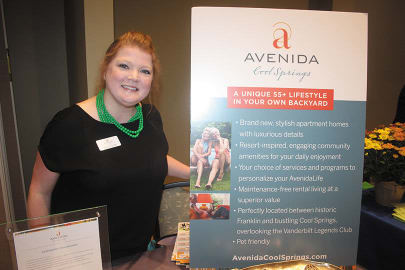 WAKM Senior Expo - September 26, 2018
Ginger Philpot, Sales & Marketing Director for Avenida Cool Springs, represented our community at the WAKM Senior Expo on Wednesday, September 26th. The event, hosted at the Williamson Enrichment Center, featured over two dozen vendors committed to the senior population. For more photos from the event, click here.
(Photo source: Williamson Herald)